Wirepas announces game-changing connectivity system for smart tracking
Wirepas, a software connectivity company bringing massive IoT to all enterprises, has launched Wirepas Massive Tracking, a new smart tracking software suite.
Virtually no infrastructure, no wires

Scalable network with no limit in size
A 100,000 m² facility installed in a single day by anyone
Zero disruption to site operations
An inventory of up to 5,000 devices with 100% accuracy in under a minute
Game changing vendor interoperability
Vastly improved user experience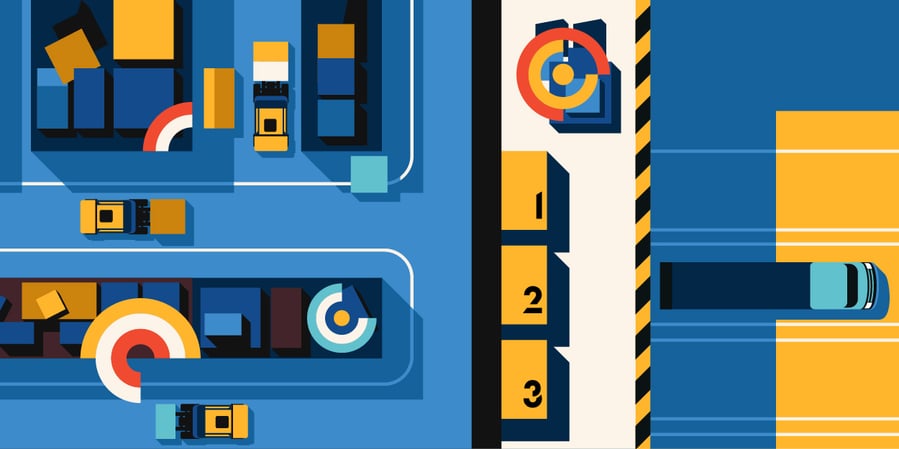 Wirepas, a Finnish connectivity company on a mission to change enterprise IoT, today announced the release of Wirepas Massive Tracking. The new smart tracking software suite embeds Wirepas Massive – the company's large-scale mesh connectivity software for massive IoT.
Deploying wired positioning infrastructure across large spaces like warehouses, construction sites, campuses or hospitals is costly and time consuming. Wirepas Massive Tracking solves exactly these issues. First since Wirepas Massive Tracking needs virtually no infrastructure, a smart tracking system in a 100,000 m² facility can be installed in a single day, without disrupting site operations. Then, Wirepas Massive Tracking's Inventory Mode allows users to add an inventory of up to 5,000 devices with 100% accuracy in under a minute. And finally, the new suite introduces industry-leading interoperability between tag vendors. This enables true diversity in form factors and price points – previously unseen in smart tracking and sensing projects.
"System integrators and solution providers alike will find Wirepas Massive Tracking extremely easy to use. It includes ready-to-use tag software – which supports a large variety of tag vendors – as well as open-source gateway software and a positioning backend framework based on modern APIs. This significantly shortens time-to-market for system integrations and solution providers to develop and release new IoT solutions," said Youssef Kamel, SVP, Head of Smart Tracking at Wirepas.
Wirepas Massive Tracking is tailor-made to suit diverse tracking use cases, including assets, goods and people. Its unique benefits will help companies in the logistics and warehousing, healthcare, construction and manufacturing sectors to streamline and future-proof their operations.
Wirepas Massive Tracking is already supported by many Wirepas partners, including Axones, BlueUp, ELA Innovation, Fujitsu Components, Good Way, Haltian, Redlore, Tatwah, Treon and SolidRun, as well as system integrators such as Apitrak, Arenzi, Bornemann, DMI, Indutrax, Intranav, Mecomo, Omniscient, Orange, Succesful Endeavours and Wakecap. This ecosystem of locator, asset tag, gateway providers and system integrators is expected to grow significantly in the future, as more partners continue to come on-board.
"This release significantly reduces the cost and complexity of large smart tracking projects. Building on the existing capabilities of Wirepas Massive, it significantly lowers the barrier for adoption of modern Smart Tracking technology. As such, it will be available to a much larger ecosystem of integrators globally. I am delighted with the release of Wirepas Massive Tracking and look forward to many successful smart tracking engagements," added Youssef Kamel, SVP, Head of Smart Tracking at Wirepas.
To learn more about Wirepas, please visit: www.wirepas.com/
About Wirepas
Wirepas is a leading IoT company on a mission to democratize enterprise IoT. It offers failure-free connectivity to any enterprise of any size. The company is changing the face of IoT through connectivity software enabling massive decentralized, infinitely scalable, high-density and long-range network applications. Wirepas technology allows any enterprise to set up and manage its own autonomous network without operators, separate network infrastructure, middlemen or subscriptions. At a fraction of the cost of other technologies. Wirepas also stands as the main contributor to the first non-cellular 5G standard, purpose-built for massive IoT using a free global spectrum. Through offices in Australia, Germany, Finland, France, India, South Korea and the United States Wirepas serves customers across the world in the areas of smart tracking, smart building, smart manufacturing and smart metering.